Paws in silver or gold
Spinning rings and stacking rings with a gold paw and maybe an extra heart.
Show me now!
Gina's top sellers - maybe this is what you're looking for
'Wildflower Meadow' by Gina Pattison
A beautiful new collection of rings, etched with floral patterns and incorporating spinning bands with silver, gold and gemstones.
Show the collection
Gina's necklaces - just a few of my pretty pendants
Heart & Soul - what a lot of hearts!
'Heart and Soul' is made from 12 cute love hearts, Choose your metal from solid silver, 9ct gold or a mixture of both!
See more
Choose your perfect piece of handmade jewellery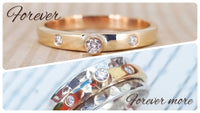 A beautiful new ring in two parts!
'Forever' or 'Forever more'? Maxi or classic? Take a look at the different styles of this amazing new ring.
Show me
Ti amo - Solid gold rings with gorgeous gemstones
A glowing golden ring holding a beautiful 4mm gemstone :-)
Show me!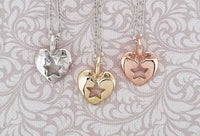 Star in my heart
A gorgeous and pretty heart necklace with a star cut from the centre. Handmade from solid 9ct gold or sterling silver. Who is the star of your heart?
Show me more!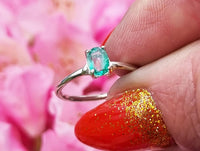 Hepburn - a timelessly elegant piece
A beautiful ring crafted from solid white gold and displaying the gemstone of your choice.
Show me
Cute hearts in solid gold & silver
I love my cute metal hearts, and you can find them on many of my pieces. These are all handmade from solid gold & sterling silver.
Take a look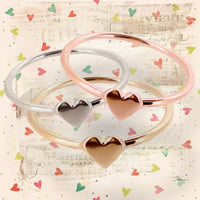 Here's what some happy customers say :-)
Gorgeous rings with beautiful inscriptions. Great thanks to Gina who went out of her way to ensure we received them in time for our celebrations. Gina responded immediately to my emails and kept me updated on progress. Excellent customer service.

Mary
Absolutely gorgeous ring. I had this made by the lovely Gina for my wedding band with a personalised message inside and rose gold heart. It's so comfortable on my finger and I can't stop looking at it. So many nice compliments received 💗

Dionne
I received the ring with two hammered silver and gold heart in the middle. I absolutely love it. Great service and even the packaging it arrived in, was beautiful (chocolates included).
I will definitely buy from Gina again and all of my friends have been on looking at her jewellery too.

Fifij22